Every avid biker dreams of a Ladakh bike trip. … Starting from the scenic trails from Kullu Valley to Leh, the Ladakh Bike Trip 2019 is a well-crafted itinerary of 10 days. Enjoy the thrills of beautiful places like Manali, Jispa, Sarchu, Leh, Pangong Lake, and Khardung La with Ladakh trip.
Every One's Wishful Destination – LEH LADAKH
"Welcome to have one of the arduous yet beautiful riding experience… It's the epitome of riding to leh-ladakh region which will rejuvenate you to the core."
Dream of a biker – to capture nature's beauty in his own way, riding by the roadside in his own manageable speed – perfectly hooking up with the hypnotizing beauty of nature. We love to experience original appearance of Mother Nature which we miss living in our daily work loaded life.
Seeing the place at a pace, rewarding few moments of your life by riding in the lap of Mother Earth, liberating yourselves to halt & explore the place which draws us to stand & make us truly cherish the nature which won't be filtered by some bus or car window. It also warrants you to stop where you want to, yet covering some good distance on the two wheels. For us there is no greater pleasure than picking up a bag, hopping onto a bike and setting off to explore those uncharted terrains.
Leh Ladakh, a destination that can be called as the place next to heaven blessed with the most awe striking views of nature. Riding on the Holy Grail of biker-trails in the world, where mountains know no lie, where the river is always free and nature is bound to change, rows upon rows of prayer flags, glinting lagoons, snow-capped peaks, red-cheeked kids, yaks and horses in the wild, and scattered sunbeams that lend an air of magic to the proceedings – this will truly be the ride of your life.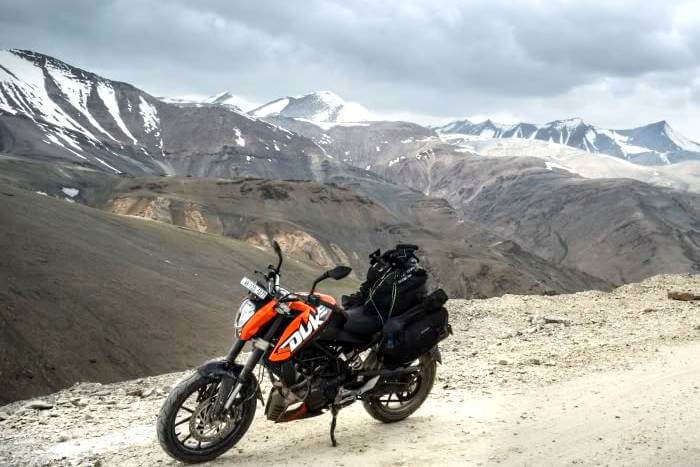 "So, riders, get up & join Lek Ladakh bike expedition, where you will experience moments, in which all you want to do is sit down and soak in the surroundings"